When it comes to marketing, some audiences are harder to reach than others. While many consumers have access to multiple mobile devices, laptops, PCs, radio, and television, others prefer to remain slightly less connected.
What about companies who are trying to reach an audience that's located in a remote location? Mobile is becoming a popular channel for businesses that are interested in targeting consumers who aren't necessarily connected to other forms of media or aren't accessible due to their geographic location. Here are three hard-to-reach customers that your company can easily reach using text marketing services.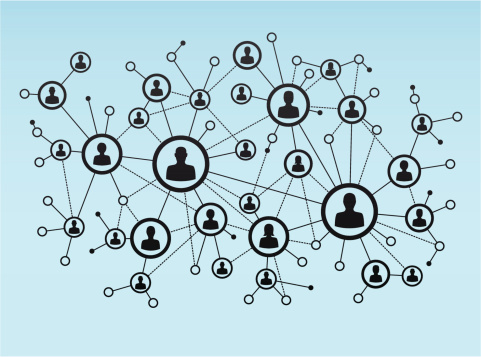 Text marketing services allow you to connect easily with a global audience.
The Customer without a Computer
In recent years, the Internet has become a popular channel for brands who are interested in engaging with potential customers. Businesses are using things like banner advertisements and pay-per-click text ads in order to grab the attention of their audience. But what happens when some members of your audience don't have access to a computer? While many households own laptop computers, desktops, or both, some still don't have access to this type of technology regularly. Text marketing services can help you reach this particular consumer. Recent data suggests that there are 83.1 active mobile subscriptions in the UK. For reference, the total population of the country is 64 million.
The Customer in a Remote Location
Text marketing services can help you reach your audience wherever they are in the world. Some companies choose to work with a mobile developer to launch a long code campaign. Long codes can easily be used globally to send and receive texts, and international mobile usage exceeds Internet usage in many cases. If some of your customers are located in a remote region of the globe, your business can still rely on text marketing to get your message across to them. The cost of reaching a global audience through other means of marketing can be exorbitant, but text messaging provides a reliable and inexpensive option for businesses that are hoping to connect with an international audience.
The Customer Who Doesn't Watch Television
Television advertisements are one of the most popular channels among brands trying to connect with a broader audience. But as technology has advanced, it has become easier to pre-record television shows to watch later. This allows consumers the option of skipping over the commercials, and many do in favor of an uninterrupted show experience. If you are interested in connecting with this audience, which becomes larger by the year, text marketing services can help. A text campaign can help you get your message across even if your customers aren't watching television ads.

Mobile is becoming a universal communications tool.
One of the major reasons that businesses choose to use text messaging to connect with customers is that mobile is becoming a universal technology. There are more mobile phone subscriptions in the world than there are people, and texting is becoming more widely used. If you are interested in grabbing the attention of an audience that's harder to reach, consider working with a text marketing service to launch your first mobile advertising effort. When you're ready to get started, try FireText for free today!