Technology has made it quite easy for humans to get things done much more efficiently and in less time. We now have airplanes, smartphones, and other machines that can do wonders for productivity. It is now up to humans to decide how they can use the power of technology to ease the stresses of their daily lives.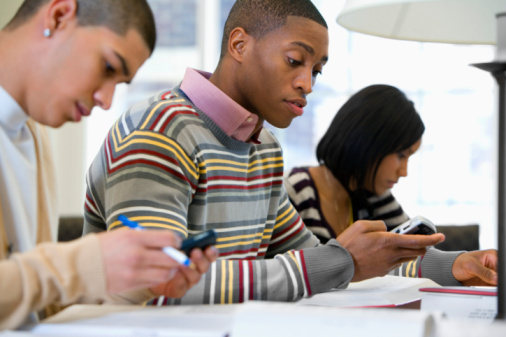 Education is one of the sectors where technology can be used to deliver useful services. For example, you can have an SMS-based system to help students, teachers, and management in several ways. The following are some of the ways you can use bulk SMS features within an educational institute.
1# Help for Students
There are a number of areas where bulk SMS-based systems can help students stay updated and informed.
Students can be notified about upcoming release dates for exam schedules, class schedules, assignments, fee collections, and other events.
Students can find info about sports activities or any other extracurricular activities.
They can find information about library books, college magazines, and other relevant reading materials.
They can receive instant notifications for joining an urgent meeting, class, or other event.
2# Help for Teachers
Teachers can also use a bulk SMS based system that can inform them about a number of things. For example:
Schedule of classes they are going to teach in a particular week.
Information about the weekly, monthly, or yearly performance of their students.
Info about any urgent meetings or important events.
Teachers can also be notified about any cancellations or extra classes.
Notifications about any training or workshops arranged by the institute to enhance the teacher's skills.
Information about changes in institute management, offices, or any other administrative modifications.
3# Help for Parents
A bulk SMS-based system can also help students' parents in a number of ways. For example:
They can get important reminders for things such as college plays, an event cancellation, arrangement of extra classes, assemblies for parents, etc.
Parents can be notified about changes in the college website or contact numbers or email addresses.
Notifications about college campuses being closed due to weather or any other unexpected event.
An SMS-based voting system where they can select College Governors and other key positions that can affect school performance.
Attendance status of the child can be sent on a monthly or weekly basis so the parent will know if the child has skipped class.
These are just some of the ways bulk SMS systems can be used to provide useful services in an educational institution. Depending on the college or university, the system can be designed accordingly to provide more useful services to stakeholders.
A number of companies offer bulk SMS features at affordable rates. FireText.co.uk is one of the most highly recommended and reliable – it is the best in terms of service quality and pricing. If you are looking to start with a bulk SMS system for your college or university, here is a free trial of FireText.
Bilal Ahmad is a Blogger and Internet Marketer. He loves to write about technology. You can read one of his recent article about sending free faxes online.