Text messaging services are often associated with retail marketing campaigns, but these helpful communication tools can be used across industries. SMS communication is becoming quite popular among healthcare practices, and it's easy to understand why. Text messaging services can help enhance patient care, while also improving internal business communication. The following are some ways to utilise a text message service to help your healthcare business.
Appointment Reminders
Text messages can be used to lower patient no-show rates. Patients can easily forget about appointments, especially if their appointment has been set up weeks or even months in advance. It is common practice to call a patient a few days prior to the appointment to remind them, but text messages are a much more effective way to do so. A recent study published in the British Journal of Cancer found that women who were reminded via text message to attend their regular breast cancer screenings were 20 percent more likely to show up. Additionally, it found that the women in the study were three times more likely to cancel if they were unable to make the appointment when they received text reminders.
Send Patient Information
Text messages are a direct and immediate channel, with most people opening their messages within three minutes. This makes it an ideal way to send out patient information. However, you need to be careful to send the information in such a way that it retains patient privacy. The best way to ensure patient privacy and remain compliant with regulations is to send a message that states the results are in and asks the patient to click on a link or call the clinic for more information.
Send Patients News About Your Clinic

Inform your patients about staff changes or other news.
Text messages are also an effective tool for keeping your patients up to date about your clinic or facility. You could quickly share temporary news, such as problems affecting parking for the day, or something more permanent like a change in your staff or hours of operation. Providing your patients with ongoing news and updates about your clinic is an effective way to keep them connected. This in turn will help them feel more comfortable about scheduling an appointment when they are in need of your services.
Provide Healthcare Tips to Patients
Your healthcare business can also use a text message service to send out healthcare tips to your customers. These messages can be tailored to different patients. For example, you could send a message to pensioners about the risk of falls and another message to those with diabetes containing helpful health tips. You can also send generalised messages to all your patients, such as the importance of drinking water especially during the summer. Your patients will feel as though you care about them when you take the time to send out special health tips, and you will help them stay healthy.
Improve Internal Communication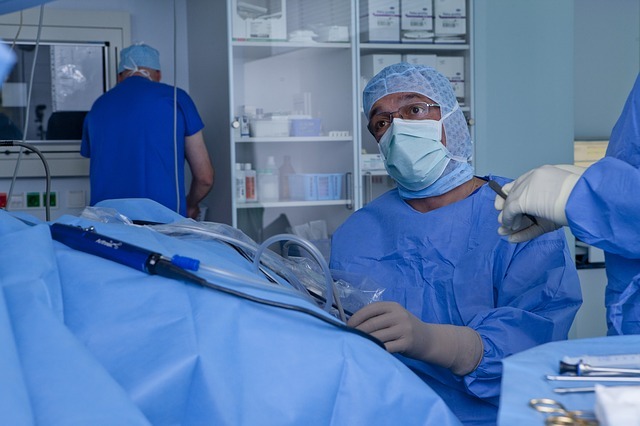 Improve your staff's decision making skills by communicating via text message.
Using a text message service can also improve internal communication at your practice. You can quickly and easily keep all your employees up to date with news – especially vital, time sensitive information. You can also easily distribute group texts that allow multiple parties to discuss an issue in one message. According to the American Academy of Orthopaedic Surgeons, this can improve the accuracy of decision making and allow for quicker interventions, which improves patient outcomes.
Integrating text messages can benefit your healthcare business in many ways. When the NHS ended their services, it left many facilities without a text message service. Luckily, you have alternative options that will help you communicate with your patients and staff more effectively. For more information about transitioning to a new service after the NHS, read this helpful FireText blog post.