What's the one thing you always bring with you when you travel aside from your luggage? You may double-check that you have it before you leave for the airport or panic when you can't find it in your bag. Today's travelers typically don't leave home without their mobile phones.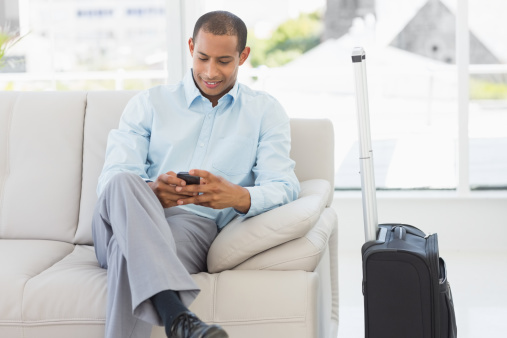 Text message marketing is a great way to reconnect with guests who've stayed at your hotel previously.
As smartphone usage has become more prevalent in recent years, hotel marketers have been exploring how they can make their visitors' stays more pleasant and attract the attention of potential guests using mobile technology. If you are interested in giving your hotel marketing a boost with text messages, here are three creative ways to get started.
Send a Welcome Message to Guests
If you know your guests will be arriving on a specific day, consider sending them a text message as a welcome a few hours prior to check-in time. Your message can serve a couple different purposes. It can serve as a helpful reminder for guests that they can check-in at a particular time. You can also use your welcome message to improve the guest experience. For example, you might invite guests to text a certain code in order to simplify the check-in process for their upcoming stay. Welcome messages are a great way to set the right tone for your guests at the start of their vacation.
Make It Simpler to Make Requests
Text messages can also be used to simplify things once guests arrive at your hotel. Rather than having to call for room service, housekeeping, or concierge service, some hotels are exploring how they can use text messaging services to make things easier for guests during their stay. You can also choose to use text messages to share information. For example, if your hotel is hosting any special events during their stay, you can send your guests a message with the daily event schedule.
Follow up with Special Offers
Once a guest has opted in to receive text message communications from your hotel, you can use mobile as an ongoing tool to distribute special offers. Are you running a promotion in the spring that offers discounted room rates for your guests? Use text message marketing to share the details. Do certain guests always book with you at specific times of the year? Consider reaching out to them via text message to offer them a free meal at your hotel's restaurant as a thank you. There are a number of ways you can use mobile marketing to stay in touch with guests after they've stayed at your hotel.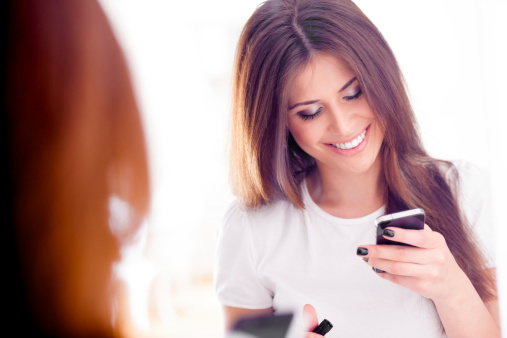 Consider using text messages as a customer service tool for your hotel.
Mobile marketing is a great way to engage with your hotel guests, and keep them coming back to visit you with special promotions year after year. If you are interested in using text message marketing for your hotel, consider getting started with a simple welcome message for guests who will be arriving shortly. You can also use mobile to make it easier for guests to make requests during their stay, and follow up with exclusive offers after they leave. Try FireText for free today to give your hotel marketing and customer service a boost.