Coupons have always been a great way to drum up business … I mean, who doesn't like a bargain?
If you haven't offered coupons through your text marketing campaigns yet then you could missing out on a huge opportunity – text coupons are 10 times more likely to be redeemed and shared than newspaper or magazine coupons!
So, today we're going to look at some great ways to use mobile coupons in your campaigns.
Capture Customers Details With Coupons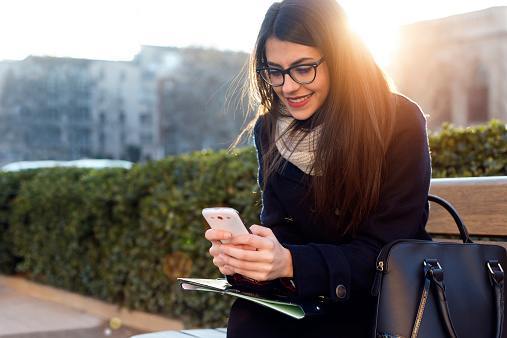 She's just handed her details over for 20% off her next visit to the hairdressers!
Coupons have traditionally been used to find new customers, and text coupons allow you to capture the details of your new customer so that you can market directly to them after they have received your initial offer.
Setting up an offer to capture new customer details is really simple. All you need to do is choose a keyword (e.g. OFFER) and tell customers to text that word to your chosen number.
This way, not only do you get to send them a message with the coupon (like you would with traditional coupons) but you can continue to easily market to them in the future, as they are automatically added to your list.
This is made very easy with FireText, because as soon as you set up an auto-reply your hard work is done! Anyone who texts the keyword will automatically receive the coupon without you having to do anything.
Instantly Reach Your Customers With Offers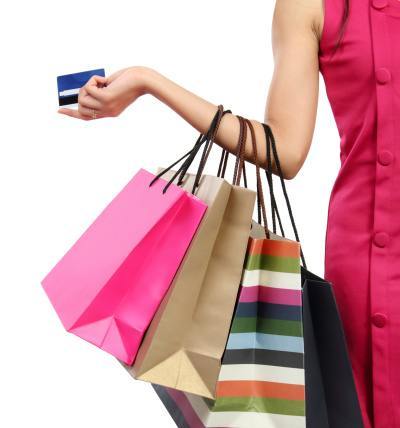 Once the deals started coming through by text she wasn't going to pass up a bargain, no matter how much snow was forecast!
One of the big problems with print coupons (through the post, or in newspapers and magazines) is that it takes time to put a campaign together. Of course, good planning is incredibly important, but sometimes you need to reach your customers quickly, and that is where text coupons are very useful.
For example, if there is bad weather reported and you are concerned it will cause you to have a slow day – you can send out a message instantly to your customers offering them a deal they can redeem that day.
It's not only the speed that makes it so effective, it is also important to remember that 98% of text messages are read and, on average, they are read within 5 seconds – so you know that people will see the message before it is too late!
How Often Should You Offer Coupons?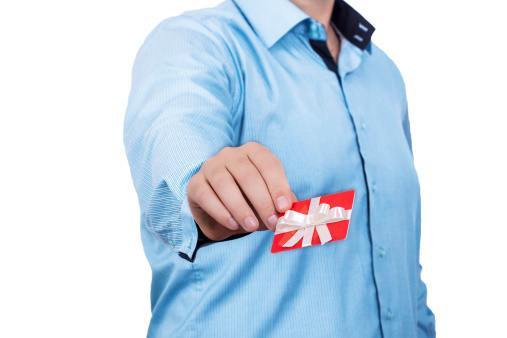 Levels of oxytocin are lifted by a greater amount when you use a coupon than when you receive a gift!
The answer to this really is – how long is a piece of string? When customers buy using a coupon you make them feel better about buying from you.
This is backed up by research carried out by Paul Zak of Claremont Graduate University. He found that shoppers using coupons were found to feel happier and more relaxed. Levels of oxytocin (linked to emotions such as love, happiness and trust) were found to be 38% higher in those who used a coupon and those who used coupons felt 11% happier.
Offering coupons on a regular basis will help make your customers feel good when they buy from your business… and when they feel good about buying from your business, they will hold good feelings towards your business!
So, in terms of offering regular coupons, It is best to consider offering a weekly or monthly discount, as well as discounts for holidays, and discounts for people joining your list.
Conclusion
Offering coupons has always been a great way to drive customers to your business. When you use text marketing to deliver coupons you can take advantage of an affordable and effective way to ensure that your customers actually use the vouchers.
Not only are your customers more likely to read your message when it is sent by text, they are also more likely to have their phone with them wherever they are – this means it's unlikely that they will forget the coupon and go to a competitor instead.
So, if you are ready to start using mobile coupons to your advantage, try FireText for free today!
References
http://www.callloop.com/features/sms-coupons
http://txt180.com/blog/tips/how-to-create-a-mobile-coupon-campaign/
https://www.sba.gov/blogs/when-and-how-use-coupons-promote-your-business
http://fitsmallbusiness.com/mobile-coupon-marketing/
http://fitsmallbusiness.com/coupon-advertising/
http://www.simplycast.com/blog/mass-text-messaging-service-makes-it-easy-to-draw-in-customers-with-effective-sms-coupons/
http://www.jatxt.com/sms-coupons-5-reasons-to-start-using-them/
http://www.valpak.com/advertise/coupon-advertising-for-small-business/
http://www.valpak.com/advertise/a-business-owners-guide-to-the-mind-of-a-couponer/
http://www.forbes.com/sites/rogerdooley/2012/12/21/coupons-kissing/
http://localvox.com/blog/online-coupons-101/
http://www.shopify.com/blog/15514000-14-ways-to-use-offers-coupons-discounts-and-deals-to-drive-revenue-and-customer-loyalty
http://www.marketingprofs.com/opinions/2014/26078/should-you-offer-coupons-to-customers
http://blog.accessdevelopment.com/index.php/2013/10/ultimate-collection-coupon-statistics