Most businesses that are doing text message marketing send out offers, deals, and other information to clients or customers to try to increase sales. Many forget to take advantage of the two-way component of the communication channel. By using a texting service to receive messages from your customers, you can indirectly improve your bottom line through an enhanced customer experience.
Customer Service
Good customer service is an essential component of any successful business. If people have a negative experience with business, it's unlikely they will shop there again. One way to improve the customer experience is to offer easy to use customer service. Simple, quick fixes to customer issues may result in more positive recollections of your company.
The majority of issues about which a people contact a company can be easily resolved through text messages. Additionally, text messaging cuts down on phone wait times, something most customers do not appreciate. Text messaging customers can also handle the problem from anywhere without too much interruption. Text messaging can be an excellent customer service tool, and it is the channel most people prefer.
Polls and Surveys
Opening up two-way communication does not just have to be about resolving problems and issues; it can also be about engaging customers to help improve your business. Texts can be used to send out polls and surveys to let customers express themselves and share valuable feedback about your company's products and services. Well-crafted polls not only help you ensure you are fulfilling your customer's expectations and desires, but they also let the customer feel more connected with your business. This will increase the likelihood they will choose to shop with you in the future.
It is simple to create polls and surveys via text message. You choose a question and invite your mobile subscribers to text one of a few keywords to respond. Then, subscribers simply message the keyword matching their vote back to your short code or number to express their opinion. Because texting polls are so easy for customers to complete, more people will choose to participate than if you were to send out a more complex survey. If you provide something of value as a thank you for submitting, such as a coupon, then you will have even more participants.
Customer Feedback
If you set up your text message service for two-way communication, then you can also promote it as a channel for accepting customer feedback. This effectively combines customer service and polls and surveys. Your texting platform can be a place where people can send comments and advice on how to improve your service or products. Feedback helps you to continue to develop your business to provide what your customers want. To gain the most from this, it is important to demonstrate that you are listening to customers through your actions.
Other Inquires from Customers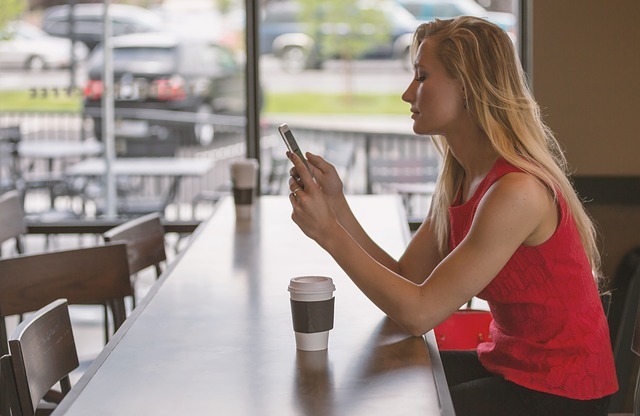 Texting provides another way for customers to interact with your company.
People often have questions about products or services, or just your business in general. However, they may not want to go through the hassle of emailing you. Most people have their cell phones with them at all times, and they use them to access the Internet and search for items frequently. If you make it easy for your customers to find your number, they will be more willing to simply text you their inquiry. This convenience, as long as you actually answer the questions, creates a more positive experience for the customer. This will make them more likely to convert into repeat and loyal customers.
Developing a text messaging program that accepts incoming texts longer than just keywords does not have to be difficult. Furthermore, most services are relatively inexpensive and easy to set up. Try us free to see how two-way texting can help your customer service initiatives.