If you ended up losing your mobile phone, your TV, your computer or your car, which would have the biggest impact on your life? If you're between 14 and 34 then there's a good chance that you would say anything but your mobile phone!
For millennials a smartphone is a vital part of their life and they need to have it with them at all times; in fact, 90% of millennials keep their phone in bed with them. If you are marketing to millennials and you aren't targeting their mobile phones, then you're simply missing out on a huge opportunity.
Millennials and Their Smartphones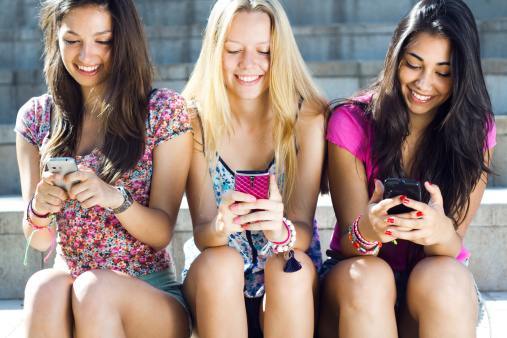 Millennials even choose their smartphones over their friends.
The smartphone market has been booming over the last 10 years. Currently 7 out of 10 people in the UK own a smartphone and, according to PJWeb, the majority of smartphone users are in the 25-34 age range.
Some focus on the number of people using their phones to read emails; mobile devices accounted for 53% of total email opens in Q3 2014.
However, this overlooks something vital; while emails are usually opened on smartphone devices, email open rates languish at around 22%.
Well, how do text messages fare?
Well, James Citron, the CEO of Mogreet, explained to Forbes that, "95 out of 100 of your customers who have opted into your text messaging program OPEN and READ your mobile messages within 3 minutes."
So, Do Millennials Want Me to Text Them?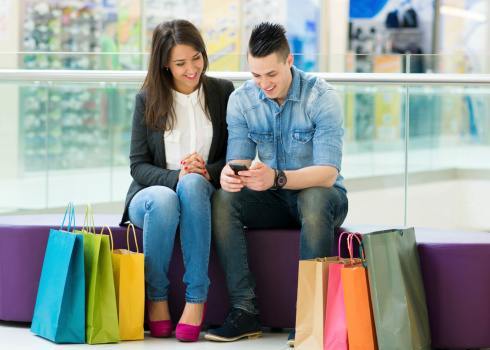 Sometimes you just have to text your partner when they're sat next to you…
The short answer is yes they do! The long answer can be explained in these statistics about text marketing:
95% of millennials want brands to court them via different channels of communication, including text and email (Accenture)
70% of people say they want to receive offers on their mobile phones (Upstream)
51% of millennials are happy to share their mobile phone number with marketers (Mintel)
Text coupons are 10 TIMES more likely to be redeemed and shared than newspaper or magazine coupons (Slick Text)
So, by neglecting to text message these customers you could be missing out on a great opportunity to strengthen your relationship with these customers.
What Texts Do Millennials Like to Receive?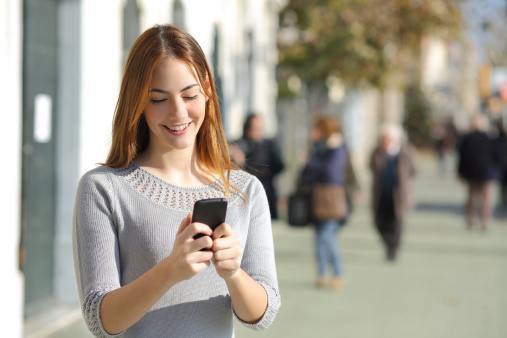 She's either happy to hear from her favourite clothes shop, or she's checking out #thedress
Accenture's survey found that millennials like brand building communications which aren't focused on selling a product, such as holiday cards. So a Merry Christmas text from your company could go a long way with millennials.
Paige O'Neill, Chief Marketing Officer at SDL, explained that it is important to get the tone of the texts right too, "Millennials want to be spoken to on a human level and with humour." He also made some suggestions for types of content, "Pop culture references are always helpful, and the content should be helping the user escape or engage their own creativity. In other words – don't act like their parents."
Conclusion
It's clearly wise to invest at least a portion of every pound you spend on marketing on targeting millennials with text messages.
Remember that on average, millennials send 2,200 texts per month, 98% of all text messages are read and, on average, they are read within 5 seconds.
Oh… and someone once walked into a bear while texting:

Reports that he was reading a text from Pizza Hut are unconfirmed.
So, if you are ready to connect with millennials by harnessing the power of mass text messaging campaigns in an easy-to-use platform, try Firetext for free today!