Building a successful marketing campaign using SMS technology together with social media makes understanding what drives your audience to take action more important than ever. This is due to deletions being swift unless immediate interest is captured.
Everyone has their preferred platforms, and some utilize multiple platforms. The more adept you are in communicating well through a variety of mediums, including text messaging, the more likely you will be to attract a wider audience.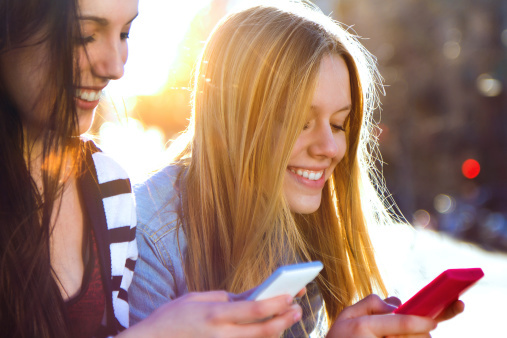 Post Valuable Content
The goal is to develop a solid reputation whereby good word of mouth precedes you. By posting your best insights online, your social media followers will re-post your content for their followers to read. Likewise, your SMS campaign will result in recipients sharing your offers with friends.
Cross-Promotion
Another step for creating a powerful branding campaign is to cross-promote your efforts by inter-mixing the platforms. For example, an SMS marketing program will include a link for the client to follow to make a purchase. It may also include a phone number for questions, or the words "follow me" leading to social media sites.
Likewise, a tweet, blog or posting might suggest that your followers consider registering for your SMS campaign in order to receive valuable discounts to events and establishments in their area.
Your Customer's POV
Imagine yourself as the receiver of the messages you intend to send. Will the messaging speak to your needs, wants and desires to the point that you'd be motivated to read the message in its entirety and take action by making a purchase? Should there be any hesitation in this regard, make whatever necessary changes prior to testing the market.
The Power of Headlines
Your messages should have compelling headlines that drive the recipient to read the entire message. Timeliness is key; for example, if you are offering 50% off for dinner at a restaurant, it's best to send the text in the afternoon, several hours prior to dinnertime.
SMS Legal Requirements
The upside of the SMS portion of a marketing campaign is that it proves to be highly efficient and effective. The less glamorous side is there a number of legal requirements due to the compliance regulations of the telecommunications industry. Therefore, it is advisable to review the websites of the organizations for requirements as listed below.
Requirements include provision of all disclaimers and permission-based messaging. An "unsubscribe" button or link is to be included with each message. CTIA is a wireless association that offers information about the wireless industry spanning policy topics.
MMA is the world's leading global non-profit trade association, and their mission is to accelerate the transformation and innovation of marketing through mobile, driving business growth with closer and stronger consumer engagement. Time will be well spent reviewing this site.
Frequency
Your last decision is frequency of delivery. It is suggested to send out SMS marketing messages no more than once per week but at least twice per month. Once your campaign is strategised, review how your frequency is working out.
In order to have a successful SMS marketing campaign in conjunction with social media, be sure to confirm that your messages are brief, clear, contain value, and will motivate your audience to purchase and enthusiastically share your messages.
Elinor Stutz, CEO of Smooth Sale, speaks and consults worldwide, and is the author of two books: The International Best-Selling book, "Nice Girls DO Get the Sale: Relationship Building That Gets Results", and community service led to the writing of her second best-selling book, "HIRED! How to Use Sales Techniques to Sell Yourself On Interviews."