Select your credit top up
200
500
1000
2000
5000
7500
10000+
200

credits

Simply top up as you go
---
£
8

.00

Excluding VAT
Only 4p per credit
1 SMS costs 1 credit
to a UK mobile number
Try Us Free
Packed with features
We don't limit key features for enterprise customers
---

Expert SMS
marketing advice

Phone, email
& chat support

Dedicated
account manager

United Kingdom
Data Centres

GDPR
compliant

ISO27001
accredited
Powerful interface
Unlimited contacts
Unlimited groups
Online SMS
Intelligent SMS API
3rd party integrations
2-way SMS add-ons
Email to SMS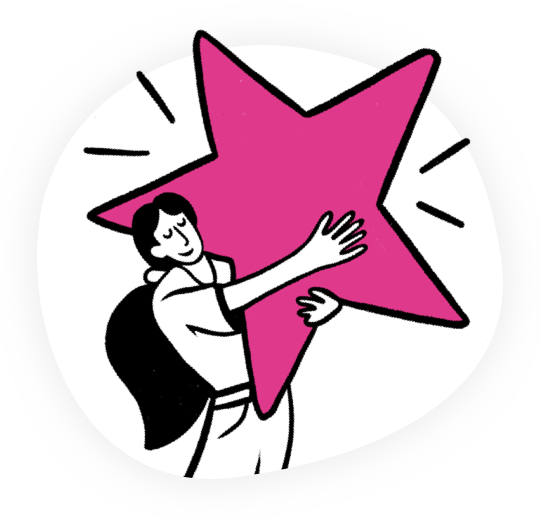 We're the #1 rated SMS company in the UK
Our customers love us because we help them grow their business. As such we want it to stand out that we're the #1 rated and our customer reviews prove that.
Powered by
Looking for 2 way SMS?
There's no contract or commitment with our subscription add-ons and you can set them up in seconds!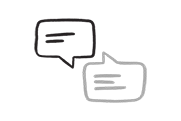 Dedicated Reply Number
---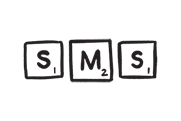 Keyword on 82228
---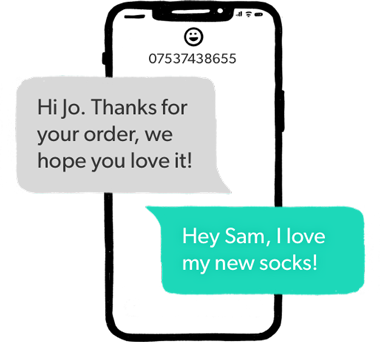 Dedicated Reply Number
£5 per month (ex VAT)
By purchasing one of our FireText Reply Numbers, you can easily receive SMS messages directly back into your FireText account. Customers can respond to your SMS messages or initiate a text conversation by sending a message to your virtual reply number number.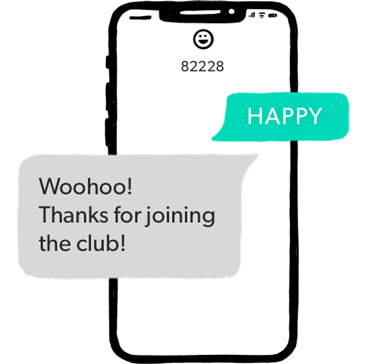 Keyword on 82228
£12 per month (ex VAT)
You can purchase a Keyword on our shared shortcode 82228. It is the perfect lead generation tool. Simply advertise your Keyword and as soon as a customer texts it they will instantly be added to your database, which can then be used for future bulk SMS marketing campaigns.
There's a ton included!
FireText have a large range of features, some of which are turned on by request - we make complicated systems a thing of the past!
Small Business
Enterprise
Highlights
Web App
Dedicated Reply Number
£5 per month
Keyword on 82228
£12 per month
Developer API
Email to SMS
3rd Party Integrations
Friendly & Helpful Phone, Email & Chat Support
Sending SMS
Bulk Group Messages
Individual Messages
Muliple Individual Messages
Personalisation Merge Tags
Send From Brand
Send From Reply Number
Schedule Messages
Repeat Messages
SMS Throttling
URL Tracking
Vanity URL
Editable Templates
Time-limited Messages
Dynamic Routing
Message Reports
Full Delivery Reporting
Reply Reporting
Unique Click Reporting
CSV Exports
Contact Management
Unlimited Contacts
Unlimited Groups
Auto Update Feature
Five Personalisation Fields
Unsubscribed Contacts
Easy CSV Import
Auto Remove Non-Mobile Numbers
Copy & Paste Import
3rd Party Import
Contact Search
CSV Exports
SMS Replies
Dedicated Reply Number

Optional

Optional

Keyword on 82228

Optional

Optional

Configurable Auto Reply
Forward to Email
Forward to Mobile (via SMS)
Forward via HTTP POST
Auto Add to Contact Group
Email to SMS
Send SMS via Email
Conversational
Unlimited Whitelisted Senders
Batch Email to SMS
Email to Group SMS
Sub Accounts (Advanced)
Sub Account Management
Multiple Users
Unlimited Sub-Accounts
Auto Draw Credits
Sub Account Feature Lock-down
Shared Opt-out Management
Developer API (Advanced)
RESTful API
Software Development Kit (SDK)
Full Documentation
Custom Projects
Bespoke SMS Projects

-

SMS Surveys
Security
ISO27001 Certified
UK Datacentres
3rd Party Penetration Testing
SSL TLS v1.2+
Billing
Pay As You Go
Auto Top Up
Invoicing

-

Low Alert Thresholds
Customer Support (Mon-Fri 09:30-17:30)
Dedicated SMS Expert
Email Support
Phone Support
Live Chat
You're secure with FireText.
Frequently Asked Questions
What is a credit?
One credit is one standard text message to one person. For example, a 160 character message to 50 people would account for 50 credits. Longer messages can be sent too - they simply use additional credits as required.
Do credits expire?
No, credits can be used when it's good for you. This allows you to tailor your campaigns to your audience. Simply use your account only once in a 12 month period to keep your account active.
Do I have to sign a long term contract?
No. There are no long term contracts or commitments on your part. You simply pay per credit. Any reply numbers or keywords can be cancelled at any time.
How do I pay?
You can top-up your message credits at any time using a credit card. Reply numbers or keywords are billed each month, but you can cancel at any time. All prices exclude VAT.
If you're an enterprise customer looking to purchase more than 10,000 messages, please just get in touch with a member of our friendly team.
Can I call you?
Of course! We're a UK-based team of SMS marketing experts. We're more than happy to assist. You can call us on: 0800 038 5522.
Is the account free?
Yes, and it always will be. You'll only pay for what you need meaning the account is super-flexible and easy to manage. There are no hidden charges or surprises.
Why FireText?
Our support is amazing! A dedicated SMS expert is included and on-hand to help you at every stage of your campaign - just ask.