Send individual SMS text messages or large-scale communication campaigns to patients or hospital staff with FireText SMS for the NHS. If you're sending timely appointment reminders, instant test results or health awareness campaigns, using the FireText SMS service will dramatically increase attendance and save you valuable time and money
View us on the Gov.uk Digital Marketplace
No set-up costs
No monthly fees
Easily manage budgets with sub-accounts
Quick, same day account turn around
Easy top-up by credit card
Low credit alert thresholds
G Cloud SMS supplier
NHS Mail SMS replacement service
Integrates with many healthcare software platforms
Amazing customer support
"Using FireText as our SMS supplier has enabled us to have greater control over how we allocate and manage our SMS budget across each of our GP sites. The service provides us with an online portal where we can allocate SMS credits and view live SMS balances for each of our GP sites.
Low alert threshold emails inform us when an account is running low and, if required, GP sites can purchase further credits themselves via their dedicated FireText account. Setting up with FireText was very quick and we receive regular reports showing GP site usage. The reports help us understand which practices are using the functionality and where to target any further support.
GP sites can also use the service to raise awareness of their services and ongoing projects with the support of the CCG, which helps to keep costs down by sending SMS to patients rather than letters."

Trusted & Secure

Email to SMS
With FireText you can send instant SMS text messages via your existing NHS email software client. You can receive SMS messages into your inbox too. The perfect NHS InMail replacement service.

G Cloud Supplier
We are a G Cloud accredited supplier of SMS services and use only the highest quality UK Tier-1 connections to deliver your message...instantly.

DSP Toolkit
FireText were the first SMS provider accredited on the NHS Data Security and Protection Toolkit. Our pioneering dedication to security far exceeds any provider alike.

ISO27001
We take data security really seriously at FireText and are ISO27001 certified in order to meet our strict due diligence for security and redundancy.
Perfect NHS Partners
FireText integrates seamlessly with NHS software providers.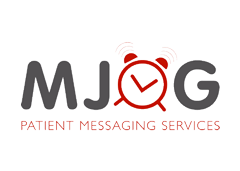 MJog works across several GP Practices, Community Health and Hospital Trusts, over 4000 sites benefit from the two-way patient communications that deliver appointment reminders, recalls & health campaign messages automatically via SMS, voice, email, post & an app.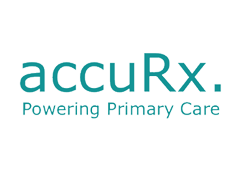 AccuRx's chain SMS is used by GP practices to communicate with their patients. Chain SMS lets you send a text message to any patient in under 30 seconds, without having to leave your main clinical system. Helping to improve patient safety and experience as well as reducing costs for the practice and saves staff time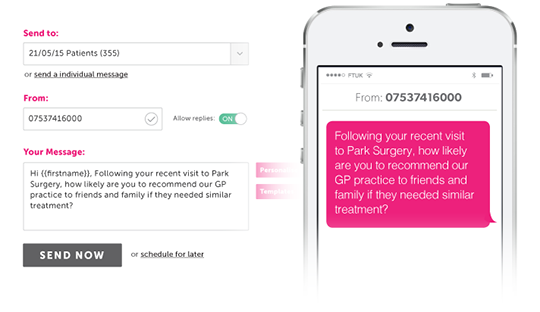 Friends & Family Test
Use quick and easy SMS messages to ensure your practice meets the NHS Friends & Family requirements. Send text messages to gain feedback from your patients and responses to the Friends & Family question.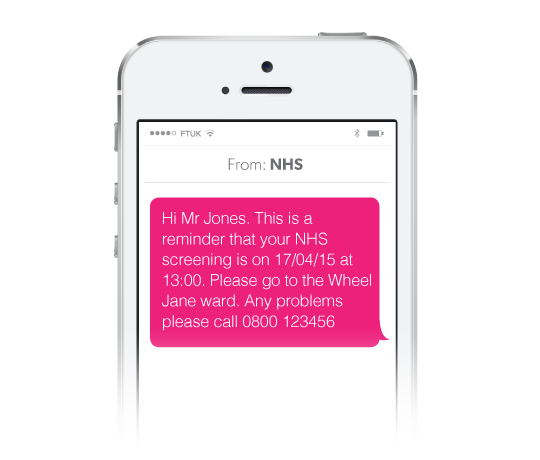 Reduce No-Shows
Send timely appointment reminders or instant test results, using the FireText SMS NHS service to dramatically increase attendance and save your practice valuable time and money.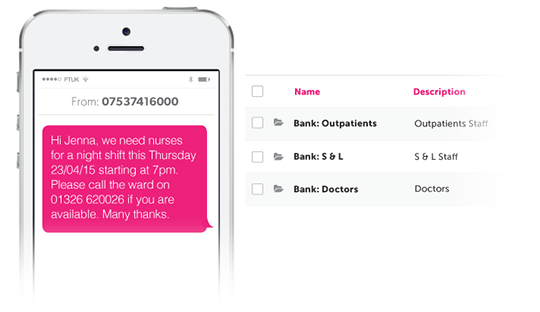 Bank Staff
Keep in touch with bank staff via SMS and update them about available shifts, new rotas and information changes to ensure they are kept informed. Save valuable time and communicate with all bank staff with a single text message.