Campaigns of all sizes
FireText helps your business engage with customers through SMS. The easy-to-use online SMS software allows you to send SMS text messages from large-scale campaigns to single messages. Cool eh?!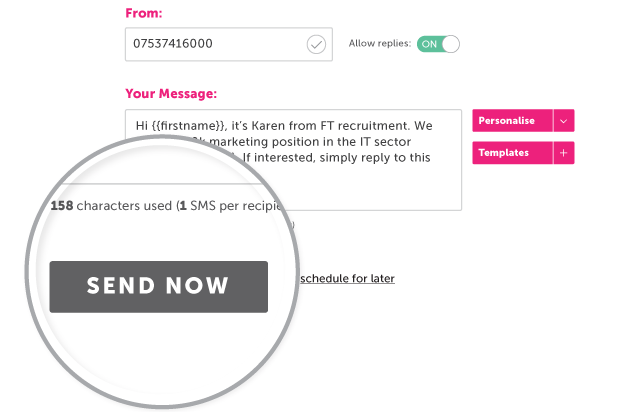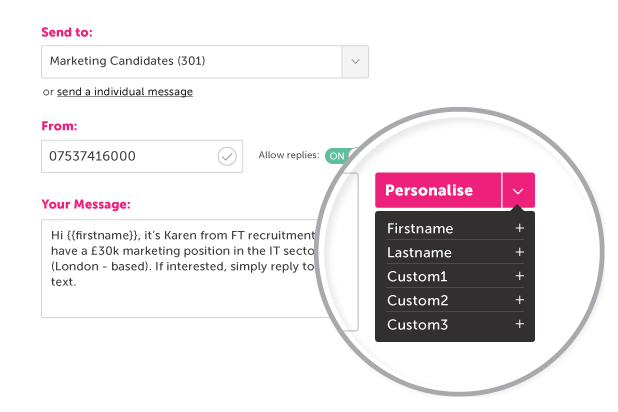 Add personality
With the ability to personalise each and every SMS, schedule text messages at your convenience, or even handle replies - our system gives you all the tools you could need for your next SMS marketing campaign.