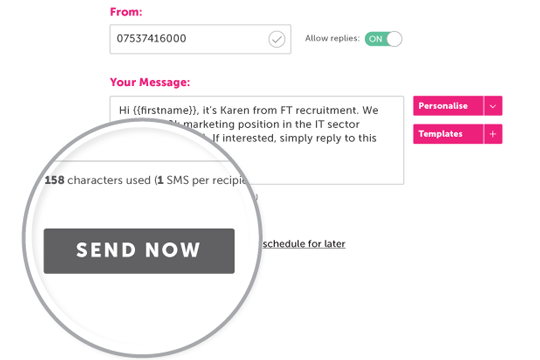 Communicate with your customers
FireText's web SMS service helps your business engage with customers through SMS. The easy-to-use SMS software allows you to send text messages online whether it's a large-scale campaign or a single message. Cool eh?!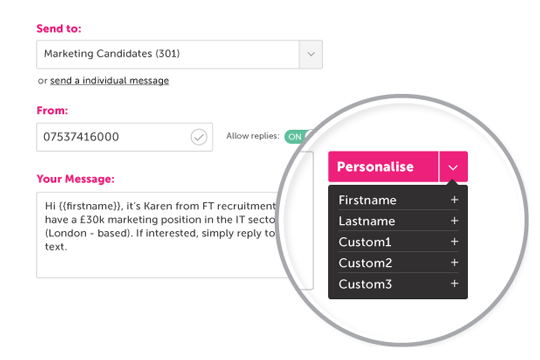 Successful campaigns are personalised
With the ability to personalise each and every SMS, schedule text messages at your convenience, or even handle replies - our system gives you all the tools you could need for your next online SMS marketing campaign.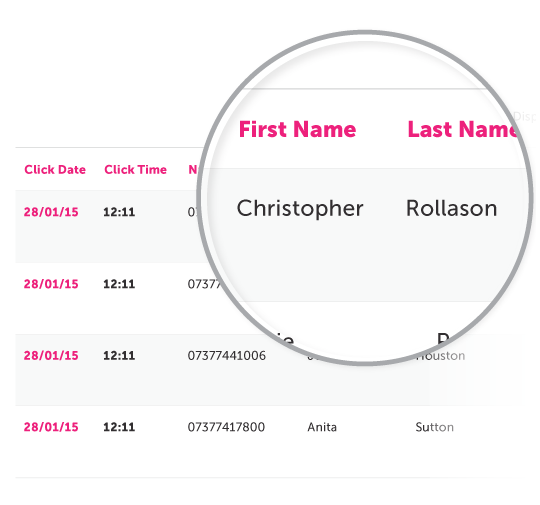 Build customer relationships
You can send and receive SMS messages online. By having a simple two-way communication platform with your customers, you can build on your relationships and appearances as a business. This means you're more likely to receive repeat custom as well as good reviews, which could also result in an increase of new customers.
Why use SMS for your business?
Efficient
It is super easy and efficient to send and receive SMS online, you can send out both individual texts and bulk SMS campaigns, that include thousands of numbers, in a matter of minutes making it perfect for your business communications. You can start sending right away from our online app, just sign up for a free account today.
Manageable
Our business SMS service is perfect for all companies no matter the size or industry. The ability to send from multiple devices at one time, whether it's under the same account or using our handy sub-accounts, maintains a manageable communication platform for the whole business.
Effective
It is proven that business text messaging is both effective with costs and results. Statistically, it tops all other communication methods with its sky-high delivery rates. You can almost be certain every one of your customers owns a mobile device and is therefore reachable.
You're secure with FireText.
SMS Marketing Features, Perfect For Your Business
Send or schedule your business SMS, while making use of our awesome features.
Branded SMS Messages
When you send out your text messages online you have the opportunity to send these from your own brand. SMS is a personal communication platform, so by sending from your business name, your customers will know who's contacting them right away.
Include Unicode in your SMS
FireText supports the sending of unicode characters within your SMS messages. Even when you send SMS from your computer you can send out your favourite emojis, along with several languages spoken worldwide. This allows you to inject both character and personality to your messages.
Detailed Reports
You can easily track the progress and success of your campaigns using our handy delivery reports. Upon sending SMS online, you will be able to view a report that highlights the status of your messages, that is updated regularly.
Receiving SMS Messages Online
By sending out online SMS from a number, you are able to receive messages into your FireText account. You can then reply back to these messages as well as being able to set up forwards to other destinations, such as your email address.
Text Message Scheduling
When sending out your business text messages, you can go ahead and schedule the SMS to be sent at the desired time and date for your business. You can even choose to repeat the message, for example, it could be sent out every week for a month.
Batch SMS Sending
If sending out a bulk SMS campaign online, you can choose to segment your group and send out the same message but each group can receive it at a different point in time. This is great for split testing and allows you to see when you get the best response.