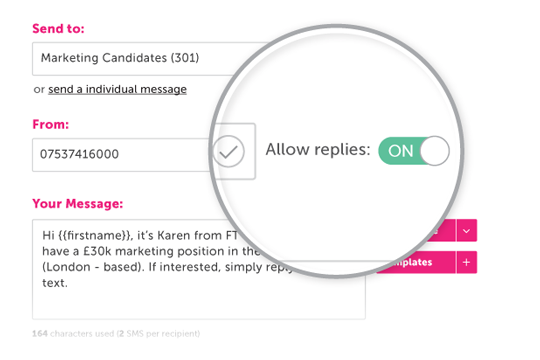 Receive replies to your SMS Messages
Receiving messages with FireText is super easy! In fact, you only need to purchase a FireText virtual SMS number from our online service and we do the rest.
By having a virtual reply number on your FireText account you can start sending and receivng SMS texts online.
Generate incoming leads with SMS
Using your virtual mobile number from FireText, you have the ability to set up Keywords and Auto-replies - which are perfect for Lead generation.
You can set up multiple keywords which will allow you to manage your leads in a way that suits you, which helps to deliver an engaging experience.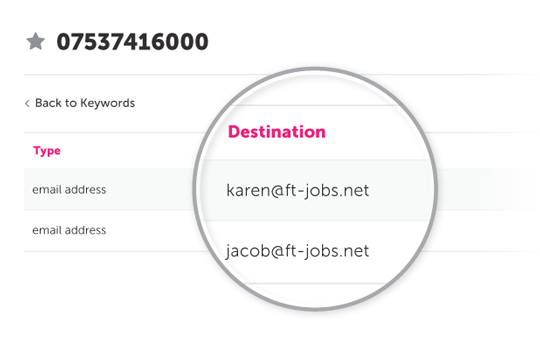 You can forward your SMS text messages
The benefit of using virtual numbers within your business is when you receive SMS Online we are able to forward the messages on. This could be to another number, an email address or a HTTP post!
FireText Reply Number
At FireText we offer virtual phone numbers that allow you to receive text messages online. By sending from your SMS Number, customers are able to reply directly back to your messages as well as being able to text you directly.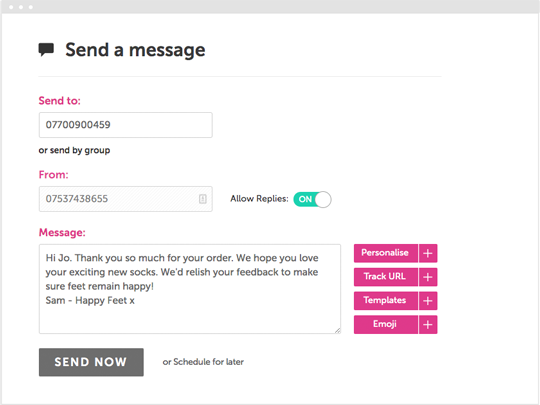 1. Send from a FireText reply number
When sending your SMS message you simply need to hit 'allow replies', so you send your text message from your dedicated number.
You can also choose to advertise the number online, across your website and marketing collateral, so customers can text you!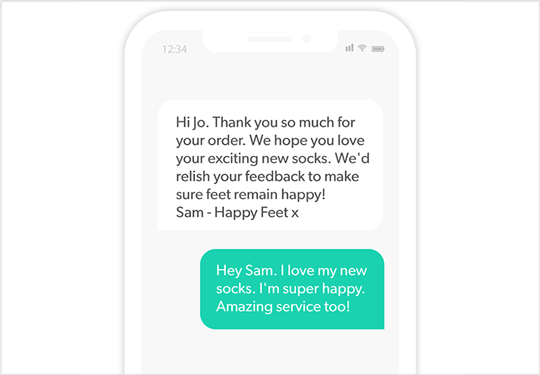 2. Customer's can reply to your SMS messages
A customer will receive your SMS message on their mobile phone and they can reply directly back to your text.
Or your customers can choose to text the number directly and initiate the conversation, just like any other phone number!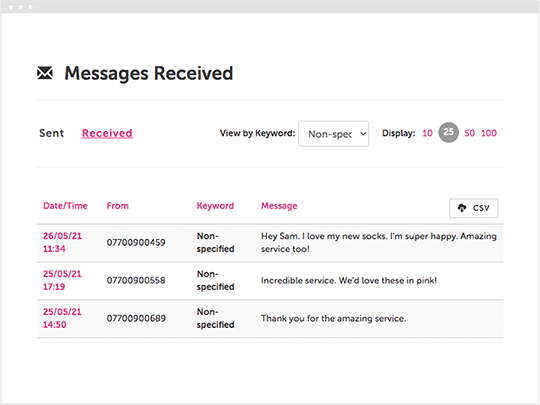 3. Received SMS will appear under your Messages tab
The text message will then be sent into your FireText account where you can read it under your Received Messages tab. You can also hit 'Reply' to continue your conversation.
Alternatively, you can manage it all from your email, using our awesome Email to SMS service!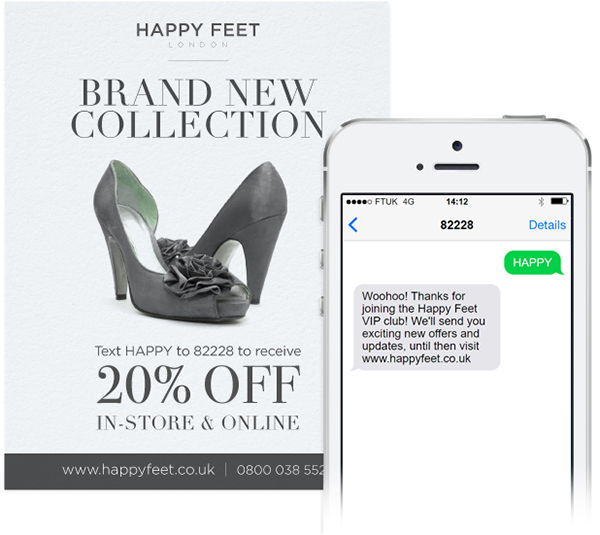 You can simply purchase your chosen Keyword on our 82228 shortcode in your FireText account and advertise this for your desired SMS campaign. This could be for an upcoming event, or simply a way customers can opt-in. Find some more ideas on how you can use a Keyword, in this blog.
A customer can then text your chosen keyword to 82228 and their number will be automatically saved to your contact list. You can even request they include additional information within their text. This means you can start building out your customer base in a simple easy way!
What's awesome is you can choose to include an auto-reply, on your Keyword. So every time someone texts in they receive an instant message back. This could be a simple thank you message, or you could even choose to include a link for further information.