Receive replies
Receiving messages with FireText is a doddle! In fact, you only need to purchase a FireText number and we do the rest.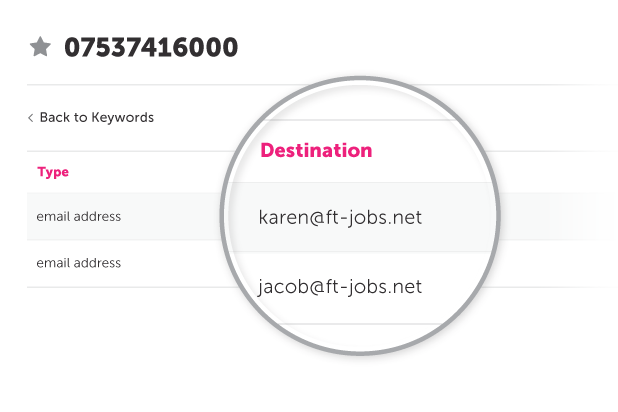 Generate incoming leads
Combined with Keywords & Auto-replies you can deliver an engaging experience and manage your leads in a way that suits you.
We can even forward messages to your email account and mobile phone too!