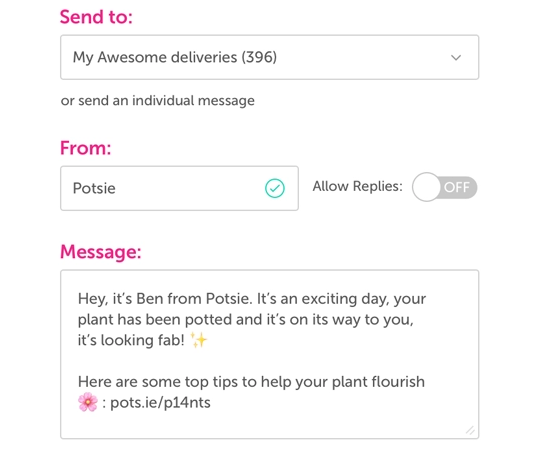 Efficiently communicate with customers
Our bulk SMS service allows you to send and receive your text messages in a matter of minutes.
Come last-minute sale or upcoming event, simply reach out to your whole customer base - straight from the FireText online SMS platform.
As an added bonus, every bulk SMS campaign you send through us is carbon neutral, making your communications both timely and sustainable.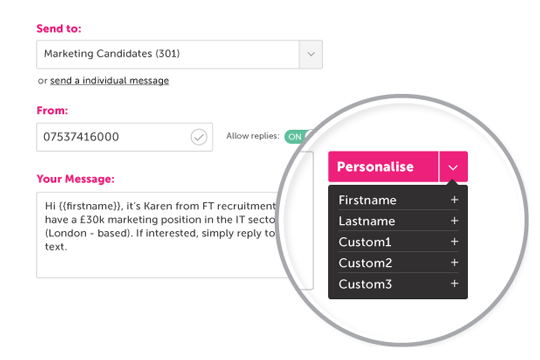 Personalise messages for the masses
It doesn't matter how many customers you're trying to reach, there's always a chance to make your bulk SMS campaign personal.
Make use of our awesome custom fields to give it that personal touch - including first names, surnames and three spare fields for information of your choice - whether a location, date or product.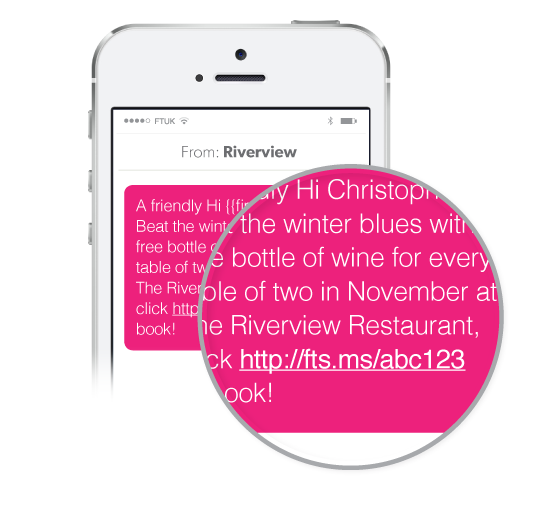 Shorten and track your URLs
Sending out your bulk text messaging campaigns gives you the ability to include a link within your message, making it perfect for driving more traffic to your website.
What's great is the FireText URL shortener will shrink your link to just 20 characters and upon sending, create a unique link. You can track exactly who has clicked, at what time and on what device - all from within your FireText account - when using our bulk messaging service.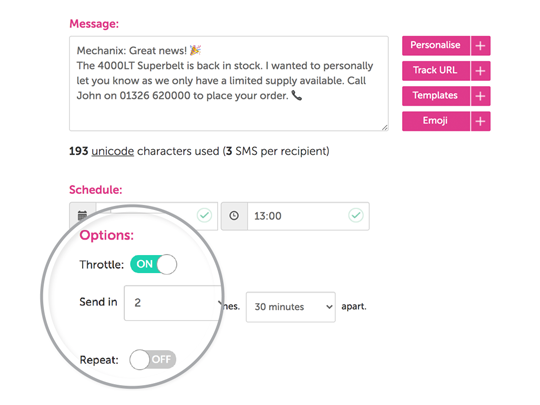 Manage mass text campaigns with SMS throttling
Schedule your bulk SMS campaigns using FireText's throttling feature to split your campaign into smaller batches. Your messages will then be delivered with a specified time interval in between.
This helps you to manage any inbound calls or emails off the back of your SMS marketing campaign. You can also control the traffic visiting your website - making it super easy for your team to provide a first-class experience for your customers.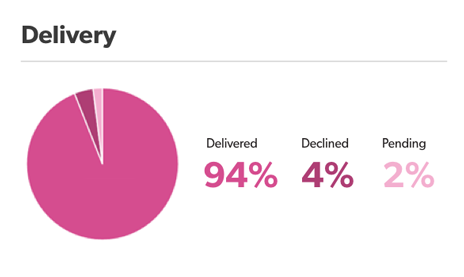 See your SMS success in delivery reports
Once you're sent your SMS campaign, data is served to you via delivery reports - saving you time and helping you to segment your audiences and narrow your bulk SMS down to targeted marketing communications.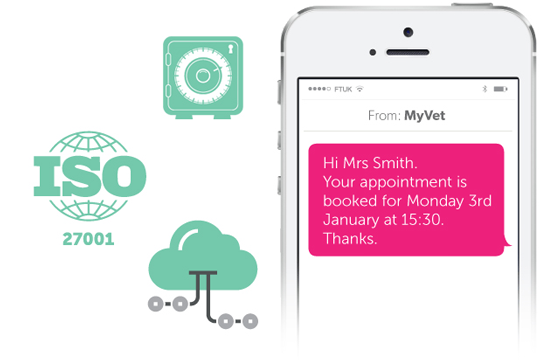 Send texts from a trusted and secure platform
We are the perfect bulk SMS provider for your group text campaigns, as we only use direct tier-one connections with the networks. So you can be sure your messages will be delivered in an instant!
We have strict due diligence for security and redundancy. We're ISO27001 certified and all of our data centres are based in the UK. You can find us on the UK Government's Digital Marketplace for public sector organisations.
Why use Bulk SMS for your Business?
We've packed our easy online platform with some awesome features for instant bulk SMS - and our friendly experts are always on hand to help!
Send Text Reminders
Whether a reminder for a job interview, hair appointment or MOT renewal, bulk SMS is a great resource.
You can send out as many messages as you wish within a matter of minutes and use our Custom Fields to keep that personal approach.
If you already have a CRM system that you use to manage your appointments, just get in touch with one of our friendly team members today to discuss our awesome API integration options.
Boost Your Sales
SMS has an open rate of 98%, so you can almost be certain that when your message is delivered it will be read.
Sending out a mass SMS campaign is the perfect way to boost your sales. If it's an event where you are selling tickets or a retailer selling clothing, you want to be sure your messages are being read.
Maximise Your Customer Service
Our mass text messaging service is the perfect way to ensure your customers return, by ensuring your customer service remains a top priority.
You could send out a large SMS campaign to your regular customers, just to check in with them and see if there is anything they need.
Use for Time-Bound Campaigns
Our bulk SMS platform suits time-bound campaigns. You can upload your contact lists and send out a cost-effective campaign which is sure to get results.
Once you've hit the send button, your message will be sent to the networks immediately. On average, statistics show your message will then be read within the first 3 minutes of the user receiving your text.
Retain Your Current Customers
If you have a group of customers that haven't purchased with you for some time, you could send out a mass text campaign using our SMS gateway. This could be highlighting a one time offer or new product launch, which gives them the incentive to purchase from you again!
Deliver Relevant Updates
With over 5 billion people owning a mobile phone, text messaging is a great way to communicate. If you have a last-minute update that needs to be shared instantly with a large group, then you can send a mass text message, to update your recipients in real-time.