SMS for recruitment
SMS text messaging can dramatically increase the speed in which positions are filled within a recruitment agency. Within minutes you can notify targeted lists of a new job, knowing they'll receive it instantly, wherever they may be.
Manage SMS messages from your FireText account or from within your recruitment software.
SMS can save recruitment agencies time, resources and importantly get results!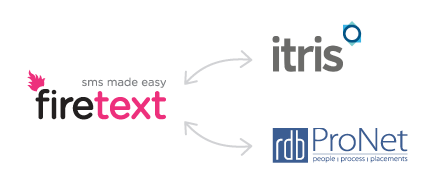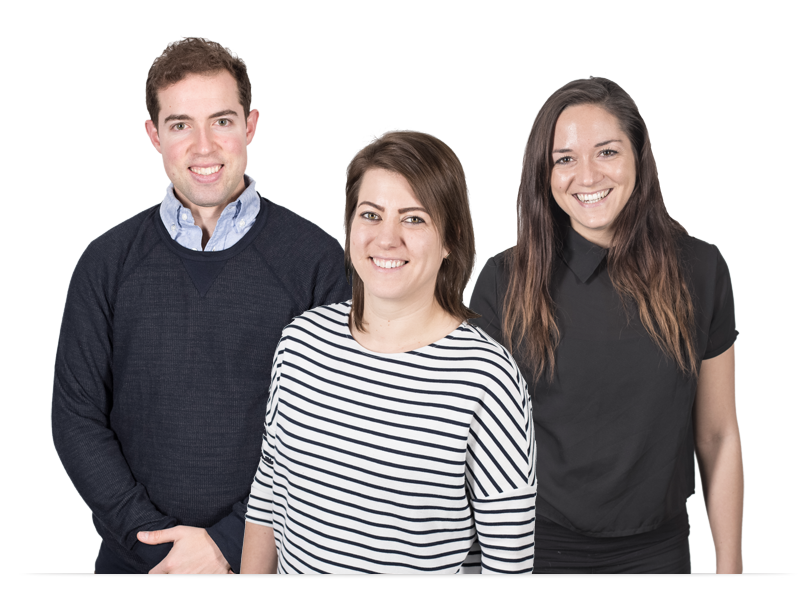 Why FireText
Collect new leads, send job updates or promotional campaigns in an instant, with FireText's easy recruitment text marketing platform.
200 free trial credits for Global Recruiter subscribers
From 2.2p - 4p per SMS credit
Send to one or thousands instantly
No hidden costs
SMS never expire
Amazing customer support
There's a ton included!
FireText have a large range of features, some of which are turned on by request - we make complicated systems a thing of the past!
Standard
Enterprise
Highlights
Web App

✔

✔

Dedicated Reply Number
£5 per month
Keyword on 82228
£12 per month
Developer API

✔

✔

Email to SMS

✔

✔

3rd Party Integrations

✔

✔

Friendly & Helpful Phone, Email & Chat Support

✔

✔
| | | |
| --- | --- | --- |
| Sending SMS | | |
| Bulk Group Messages | ✔ | ✔ |
| Individual Messages | ✔ | ✔ |
| Personalisation Merge Tags | ✔ | ✔ |
| Send From Brand | ✔ | ✔ |
| Send From Reply Number | ✔ | ✔ |
| Schedule Messages | ✔ | ✔ |
| Repeat Messages | ✔ | ✔ |
| URL Tracking | ✔ | ✔ |
| Editable Templates | ✔ | ✔ |
| Time-limited Messages | ✔ | ✔ |
| Message Reports | | |
| Full Delivery Reporting | ✔ | ✔ |
| Reply Reporting | ✔ | ✔ |
| Unique Click Reporting | ✔ | ✔ |
| CSV Exports | ✔ | ✔ |
| Contact Management | | |
| Unlimited Contacts | ✔ | ✔ |
| Unlimited Groups | ✔ | ✔ |
| Auto Update Feature | ✔ | ✔ |
| Five Personalisation Fields | ✔ | ✔ |
| Unsubscribed Contacts | ✔ | ✔ |
| Easy CSV Import | ✔ | ✔ |
| Auto Remove Non-Mobile Numbers | ✔ | ✔ |
| Copy & Paste Import | ✔ | ✔ |
| 3rd Party Import | ✔ | ✔ |
| Contact Search | ✔ | ✔ |
| CSV Exports | ✔ | ✔ |
| SMS Replies | | |
| Dedicated Reply Number | Optional | Optional |
| Keyword on 82228 | Optional | Optional |
| Configurable Auto Reply | ✔ | ✔ |
| Forward to Email | ✔ | ✔ |
| Forward to Mobile (via SMS) | ✔ | ✔ |
| Forward via HTTP POST | ✔ | ✔ |
| Auto Add to Contact Group | ✔ | ✔ |
| Email to SMS | | |
| Send SMS via Email | ✔ | ✔ |
| Unlimited Whitelisted Senders | ✔ | ✔ |
| Batch Email to SMS | ✔ | ✔ |
| Email to Group SMS | ✔ | ✔ |
| Sub Accounts (Advanced) | | |
| Sub Account Management | ✔ | ✔ |
| Unlimited Sub-Accounts | ✔ | ✔ |
| Auto Draw Credits | ✔ | ✔ |
| Sub Account Feature Lock-down | ✔ | ✔ |
| Shared Opt-out Management | ✔ | ✔ |
| Developer API (Advanced) | | |
| RESTful API | ✔ | ✔ |
| Software Development Kit (SDK) | ✔ | ✔ |
| Full Documentation | ✔ | ✔ |
| Custom Projects | | |
| Bespoke SMS Projects | - | ✔ |
| Security | | |
| ISO27001 Certified | ✔ | ✔ |
| UK Datacentres | ✔ | ✔ |
| 3rd Party Penetration Testing | ✔ | ✔ |
| SSL TLS v1.2+ | ✔ | ✔ |
| Customer Support (Mon-Fri 09:30-17:30) | | |
| Dedicated SMS Expert | ✔ | ✔ |
| Email Support | ✔ | ✔ |
| Phone Support | ✔ | ✔ |
| Live Chat | ✔ | ✔ |
We can now stay in touch with all our candidates at the click of a button, with confidence that they've got the message
Karen Hill - Diamond Recruitment Group