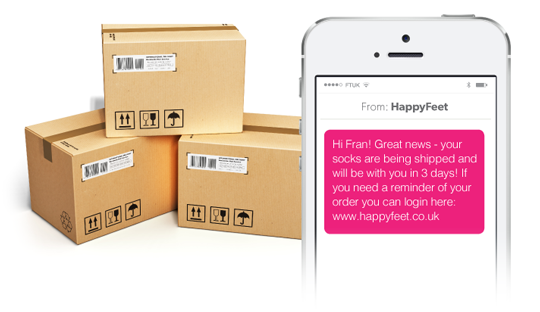 Instant updates
It can be very exciting waiting for goods to be delivered and as a business owner you can heighten this experience by sending a text message notification the very second the goods have been despatched. Your customer will receive the notification wherever they are - without being in front of a computer.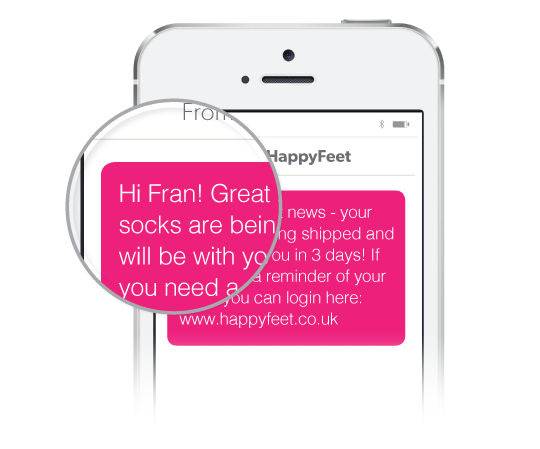 Add personality
With boring email notifications losing all personality, SMS text messaging can really fill this void and get customers talking about your site with personalised order notifications and updates straight to their handset.
Integrate SMS
FireText makes it easy to send automated follow-up messages or abandoned-cart messages alike.
FireText have integrations with popular E-Commerce platforms such as Magento, Woo-Commerce and Shopify.
Using the simple FireText SMS API or Email-to-SMS service, text messaging can be integrated into your processes in double-quick time.