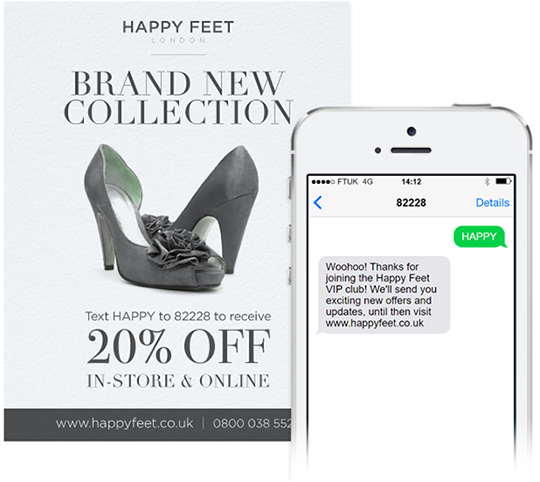 Grow your customer list
A keyword on our shortcode, 82228, is a super easy way for customers to interact with your brand.
You may have an instant offer you would like to send in return for collecting a mobile contact - with FireText keywords this is easy. Simply, add your auto-reply message and you are good to go.
Setting up a new keyword takes minutes and can be used to grow your mobile contact list.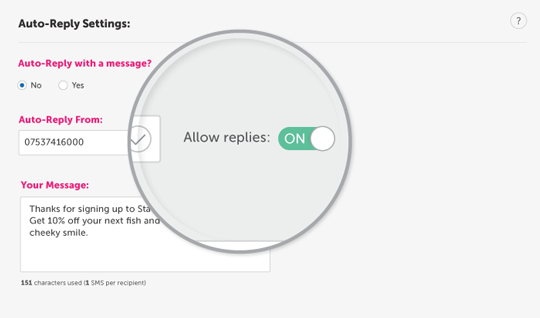 Keep communication open
Your customers will want to be asking questions or even require instant information whether your office is opened or closed.
With FireText keywords you can pre-set an auto-reply SMS with a relevant message, so you don't lose that big opportunity.