Schedule in advance
FireText makes it really easy to schedule SMS text messages in advance. With a couple of clicks you can review your entire schedule and make instant updates.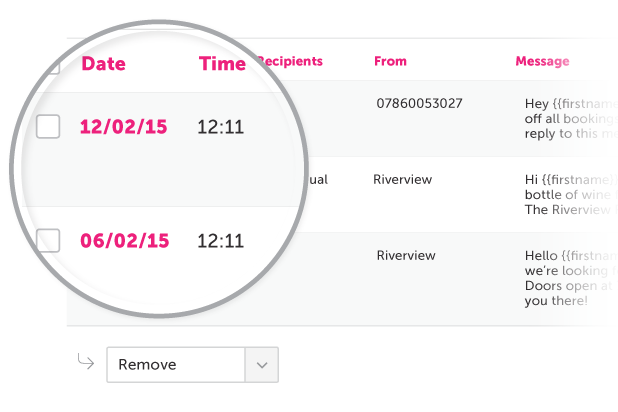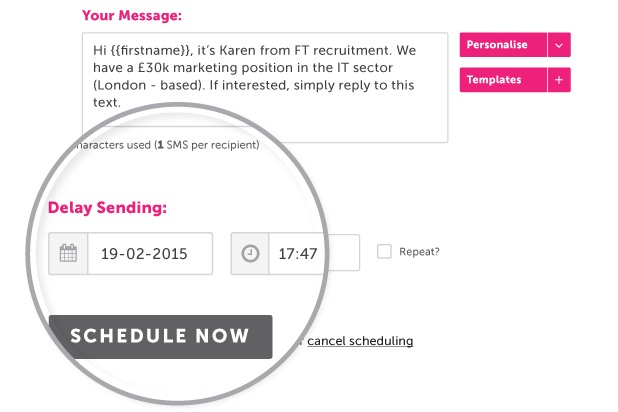 Set-up in an instant
Scheduling a SMS text message is a doddle - in fact all it takes is a quick input of your chosen date and time.
Here you can simply tick the box to repeat this scheduled message too.