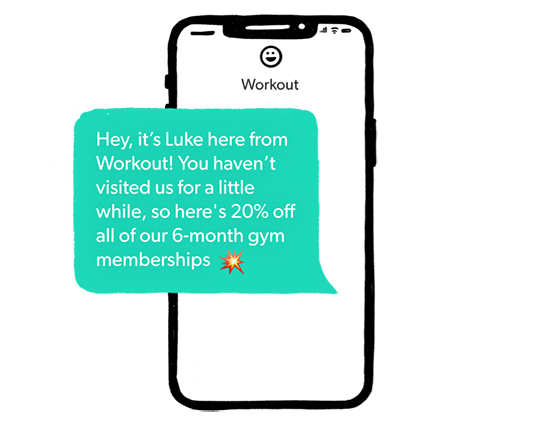 Increase new members
Sending out a text marketing campaign is the best way to reach and engage with your audience. 98% of your delivered SMS messages will be read and as such it provides you with the perfect communication channel to share any awesome promotional offers to help increase your members.
As such whether you're reaching out to your lapsed customers to get them engaged again, or new leads to get them signed up, SMS marketing is the perfect solution.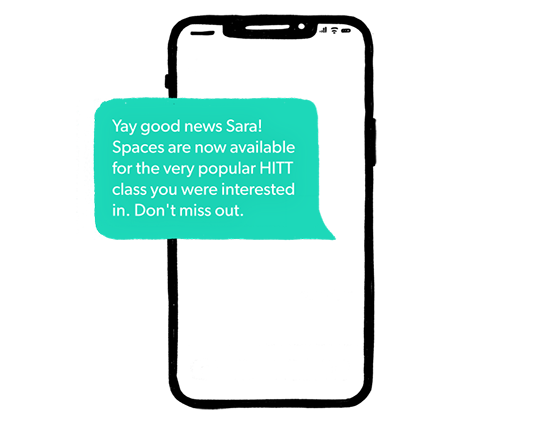 Providing updates
SMS is the perfect way to keep in touch with your Gym members as it is super instant and direct. Whether you have some new classes available to join, some last minute cancellations that you need to fill, or any potential gym closures.
By communicating regularly with a nice personal message you can build your customer relationships which will maximise your customer retention too!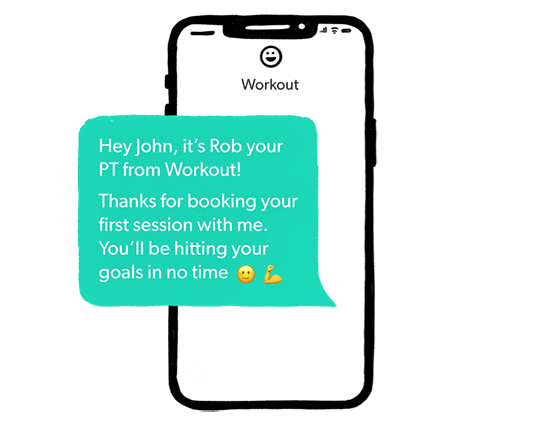 Reminder text messages
Sending text reminders and confirmations is a great way to reduce no shows for your personal training appointments. Simply send a text to thank them when they book a session with you, then schedule some SMS reminders a day and an hour before their session to remind them.
This not only helps save you time and money from potential missed appointments, but it allows you to have effective communication with your customers too!