Effective communication
SMS Marketing can provide hotels and guest houses with an incredibly effective communication tool - from pre-visit messages to updates of late availability.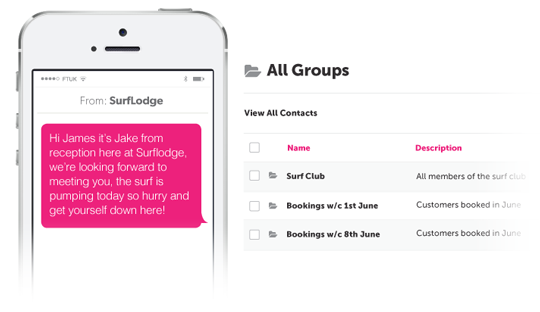 Amazing service
Imagine en-route to your hotel, you receive a warm & personal text message from the excited hotel team looking forward to your visit. How about receiving a text thanking you of your visit to the hotel and wishing a safe return journey - awesome & extended customer service.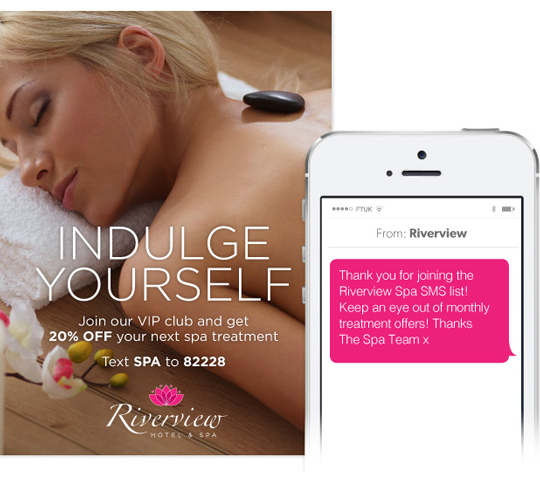 Send offers instantly
Perhaps, you have an in-house spa or restaurant and would like to offer empty treatments and seats to local residents. Start building an instant list and send late availability offers with ease.
FireText and SMS make this messaging very easy indeed. All your day's guests can be contacted within minutes - whether its 5 individuals or 555.