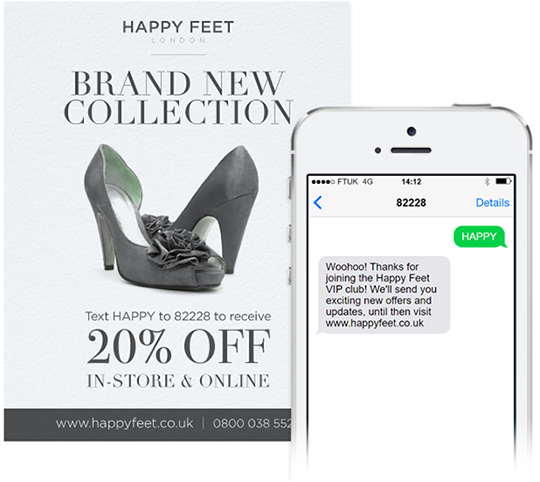 Reach customers instantly
Send a text message instantly to all your customers telling them about an upcoming sale. Within seconds, messages will be flying out to their mobile phone wherever they may be and whatever they may be doing.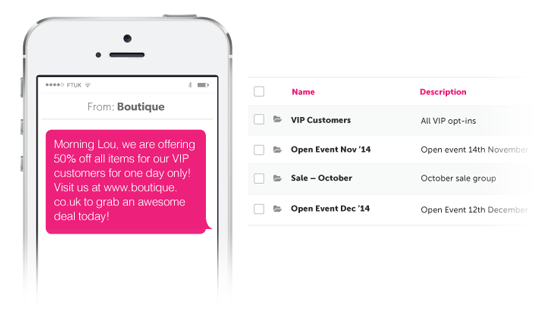 Collect contacts
Start collecting customer contact numbers using SMS shortcode opt-ins, via your website or through collection forms and build a valuable list of your loyal supporters and customers.
Sending SMS for Retail Shops is a very low-cost and highly effective way to increase foot-fall to your shop - whether it be online or offline.