Send individual SMS to contacts
You can send SMS to mobile numbers from the list or record view. for speed and efficiency you can create SMS templates for users to select when sending SMS. SMS replies are processed and stored as history items.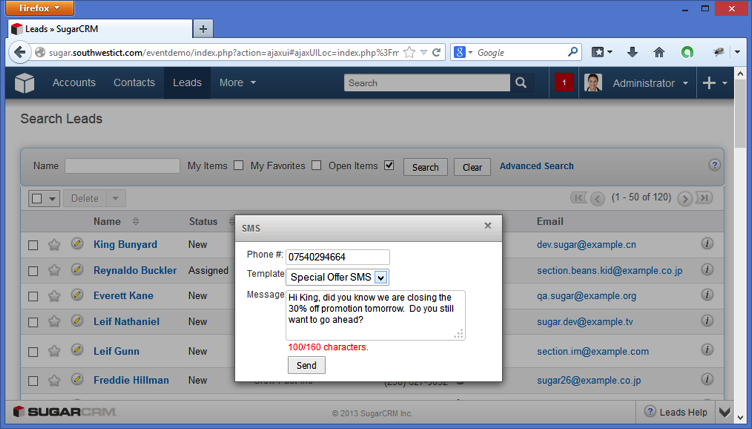 Send SMS to everyone in a target list
Bulk send SMS messages directly from a target list. Sends to all contacts or leads that have not opted-out from SMS.