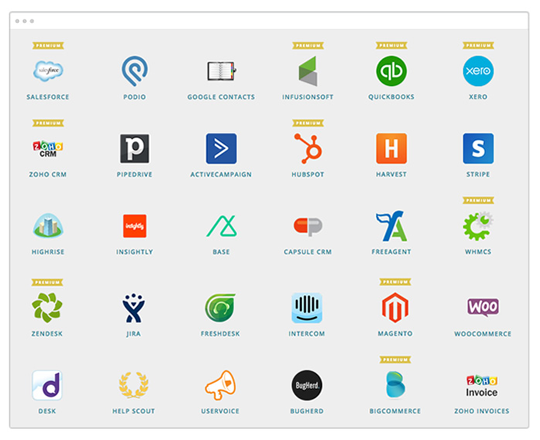 Integrate with over 1000+ of your favourite Apps
We've hooked FireText into Zapier. This means you can now connect FireText directly to your favourite apps including Salesforce, Pingdom, Sugar CRM, Magento + a whole lot more.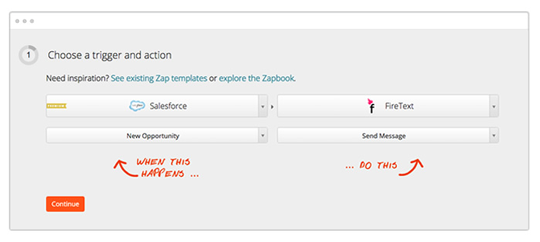 No Code Necessary
That means that without knowing how to code, you can integrate FireText with hundreds of apps, including ones that you probably already use.
Maybe you want a new SMS text message to be entered into your help desk, or maybe you want to send a SMS from your CRM system, the possibilities are endless.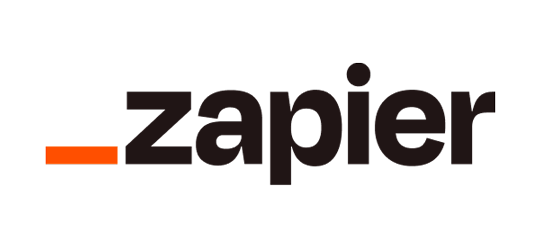 Get started for Free
To get started, all you need is a FireText account and one for Zapier too.