Here at FireText we offer virtual phone numbers that allow you to receive text messages online. Upon receiving an SMS message it records an instant, accurate and secure log of who & when that customer came in. You can see it in just three easy steps below!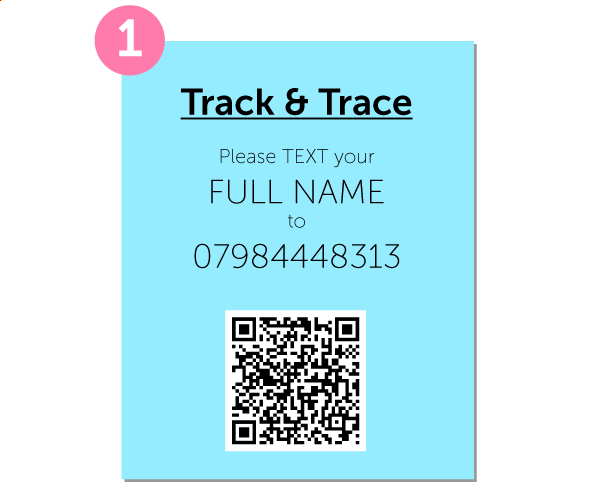 1.Show you FireText number and/or QR code, to customers.
This can be done easily in multiple ways. Whether you display it on your tables, have a poster at the bar, or you request staff to highlight it to the customer when they take their order, it remains effective.
We have an awesome blog which takes you over the Track and Trace feature in more detail which you can find here.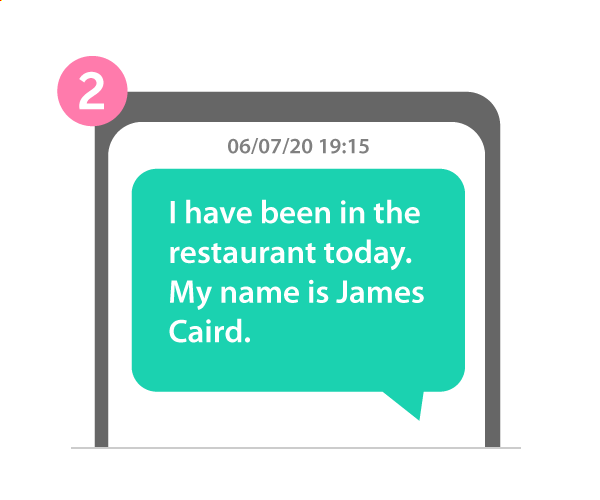 2. Customers can then text their name to your reply number.
It's as simple as them opening their messaging app, texting their name and hitting send.
Alternatively, they can scan the QR code and a pre populated text message will appear, all they have to do is enter their name and hit send.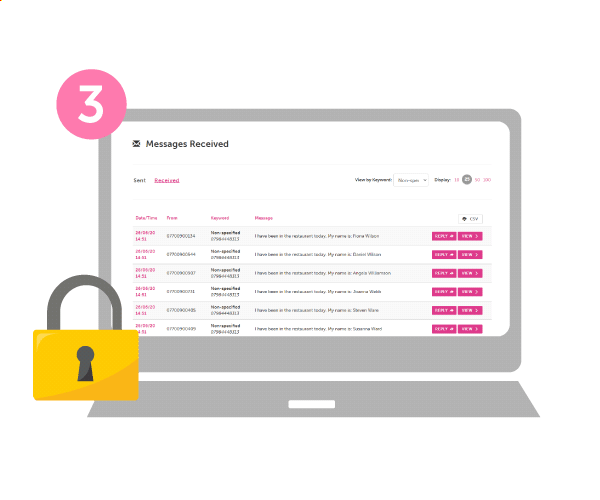 3. In seconds you have collected your Track and Trace data.
The message will appear in your FireText account with a contact number and a clear date and time, which you can also choose to export into a CSV file.
You could then use the auto reply functionality, as an opportunity to grow your marketing list. You can see exactly how this works by texting the number or scanning the QR code above.
Get started with FireText
---
Collect new leads, send enticing SMS promotions or customer service text messages in an instant, with FireText's easy SMS marketing platform.
Free trial SMS credits for every customer
Grow your marketing database with an easy opt-in
A dedicated reply number for just £5 a month
No hidden costs
UK based team on standby to help you out
Easy online SMS platform for your business
Amazing customer support
Highest rated SMS company in the UK
FREE Reply Number Offer
FireText want to help you get back up and running and this is why we're reducing the cost of this service substantially.
For customer's needing a Track and Trace facility for their hospitality business, we're offering a reply number completely free for 6 months.
The business must be able to prove they are a legitimate business in the hospitality sector and sign up using a business name and using a business email address.
All new businesses will need to be fully verified as a clear trading business by our team during Mon-Fri (9:00-17:00).
Only one number per business and is offered in good-faith for use with Track & Trace only to support your business.
Only available for businesses in the UK.
Offer applies to new and existing customers looking for a track and trace facility.
This offer cannot be used in conjunction with any other FireText offer.
FireText reserve the right to withdraw, amend or suspend the promotion at any time.
This offer is non-transferable.
Trusted and Secure
---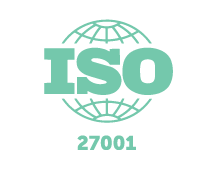 ISO27001
We take data security really seriously at FireText and are ISO27001 certified in order to meet our strict due diligence for security and redundancy.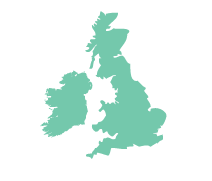 GDPR Compliant
All of your data is hosted safely and securely in UK cloud hosting data centres, so you can be sure your data is safe with FireText and your business remains compliant with GDPR guidlines.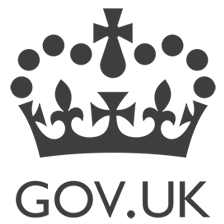 G Cloud Supplier
We are a G Cloud accredited supplier to the UK Government and NHS, along with thousands of other businesses in both the public & private sector. We use only the highest quality UK Tier-1 connections to deliver your message...instantly.