The travel industry has gone mobile. In recent years, many hotels have begun exploring how they can reach new customers and attract the attention of frequent guests using SMS marketing. The approach makes sense.
In 2015, the number of mobile phone subscriptions exceeds the total world population. Whether you are interested in reaching new hotel guests in the UK or a customer from Australia that stays with you frequently, SMS marketing can help you achieve your goals. Here are three ways your hotel can use SMS marketing to increase customer loyalty.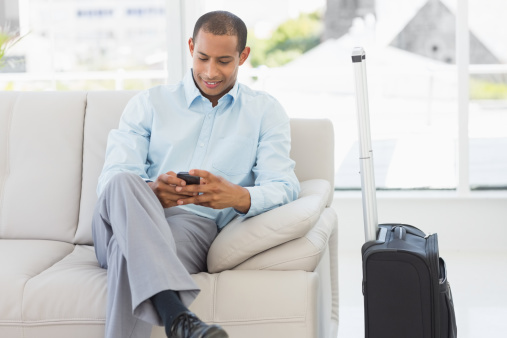 SMS marketing can be used to share special offers with frequent hotel guests.
Offer Repeat Customers Exclusive Rewards
Some hotels are pulling together special rewards programs for frequent guests. Whether you have a rewards program already in place or you are thinking about creating one to increase customer loyalty, SMS marketing can help you share important messages with your VIP guests. It can be used in a variety of ways. For example, a hotel might track how many nights a particular customer has stayed, and offer them a free overnight stay as a thank you for their ongoing business. Others have a points system in place that allows repeat customers to earn special rewards over time. SMS marketing can be used to complement an existing loyalty program or a brand new one.
Make Things More Convenient
Another approach to think about is using automated SMS messages to make things more convenient for customers. Consider giving guests the opportunity to opt-in to receive communications related to check in/check out, room service, or on-site appointments. Whether your guests are visiting your hotel on a business trip or a vacation, they will appreciate your proactive approach to communication. Communicating in this way can also help reduce overall worry about scheduling. Nobody wants to worry about keeping a calendar on vacation!
Share Last-Minute Deals with Potential Customers
If you are interested in connecting with a new audience this year, SMS marketing can help you reach them. Some hotels are exploring how they can use geo-location technology to create more targeted SMS marketing campaigns. For example, a hotel might set up a perimeter around a certain area, like an airport, and when potential customers enter that perimeter they receive a special notification asking them to opt-in to receive a special offer. Hotels might consider using SMS marketing to share last-minute deals. This can help you grab the attention of a particular audience in a specific area like an airport. It can also help set your business apart from a competitor.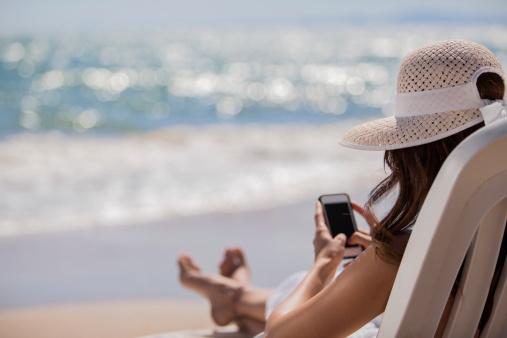 Travelers typically remain connected during their trips, whether they are holidaying or visiting on business.
SMS marketing can be used in a variety of ways for hotel marketing teams that are interested in building customer loyalty. Whether you are hoping to use texting to complement an existing rewards program, send automated messages to make things easier for guests, or transmit time-sensitive offers to potential customers in a certain area, mobile can help you accomplish your goals. Start brainstorming for your first SMS marketing campaign; both your business and your customers can benefit! When you're ready to get connected, try FireText for free today!